Octopus: COLOR CHANGE Pink to Purple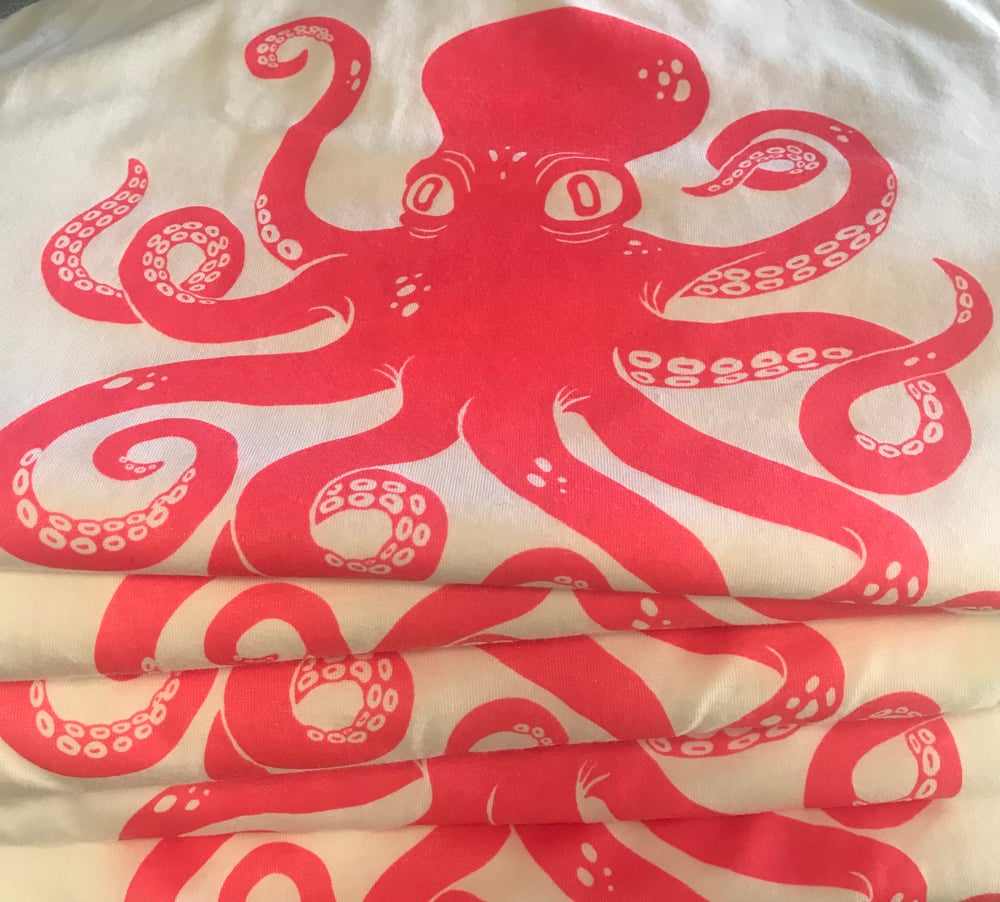 I'm not a good photographer and it's hard to capture exactly how cool this color change ink is. It's bright pink indoors or in the shade, and it turns purple nearly instantly in the sun. It's cool as hell and we love finding ways to use it. Printed on super soft heavyweight white tees so you won't be winning any wet t-shirt contests in this one, so sorry.
To keep the color change ink working its best, wash on cold and hang dry this one—excessive prolonged heat will slow/dull the color change effect.