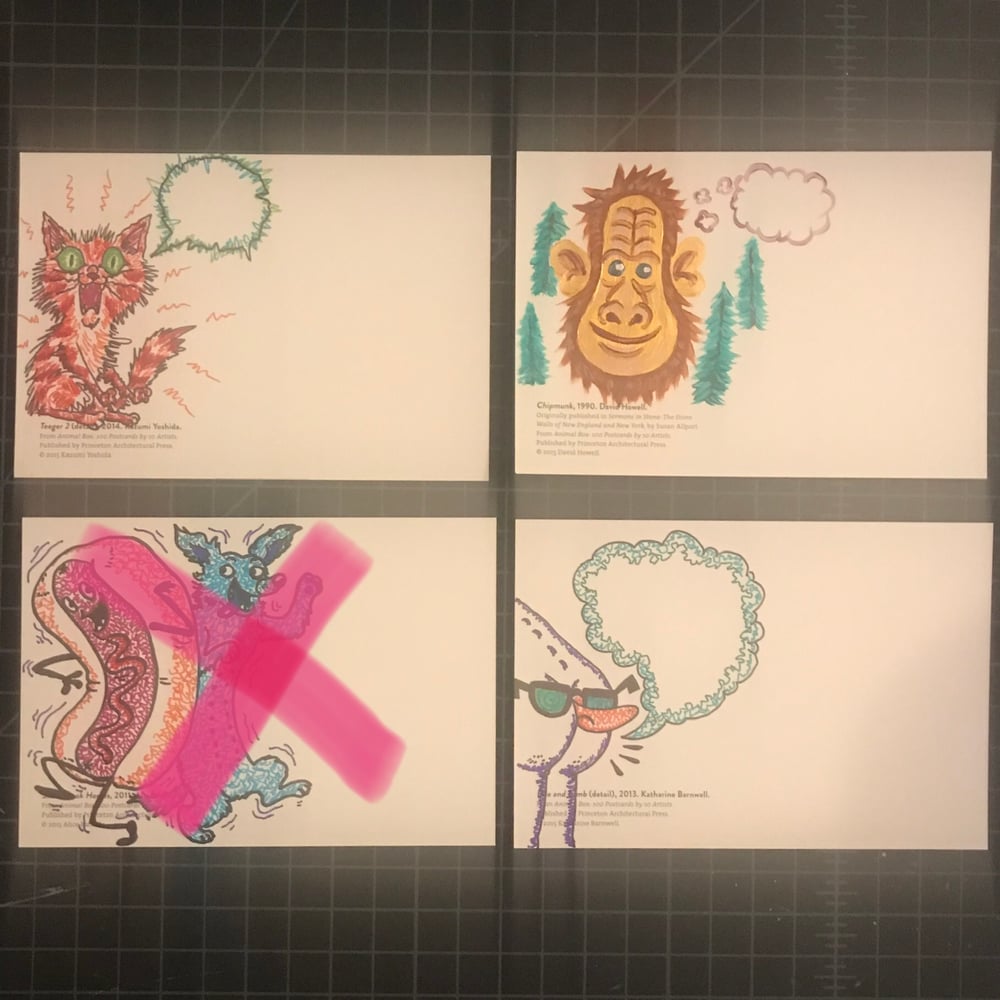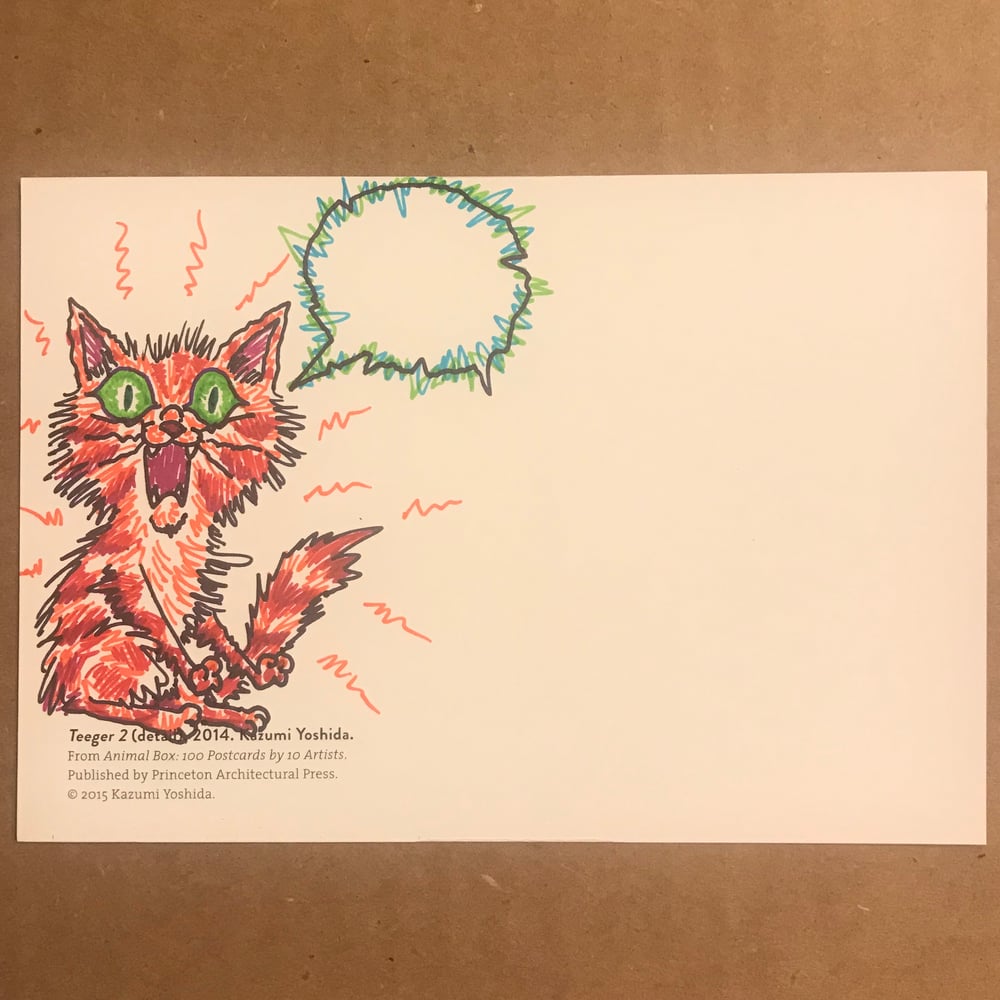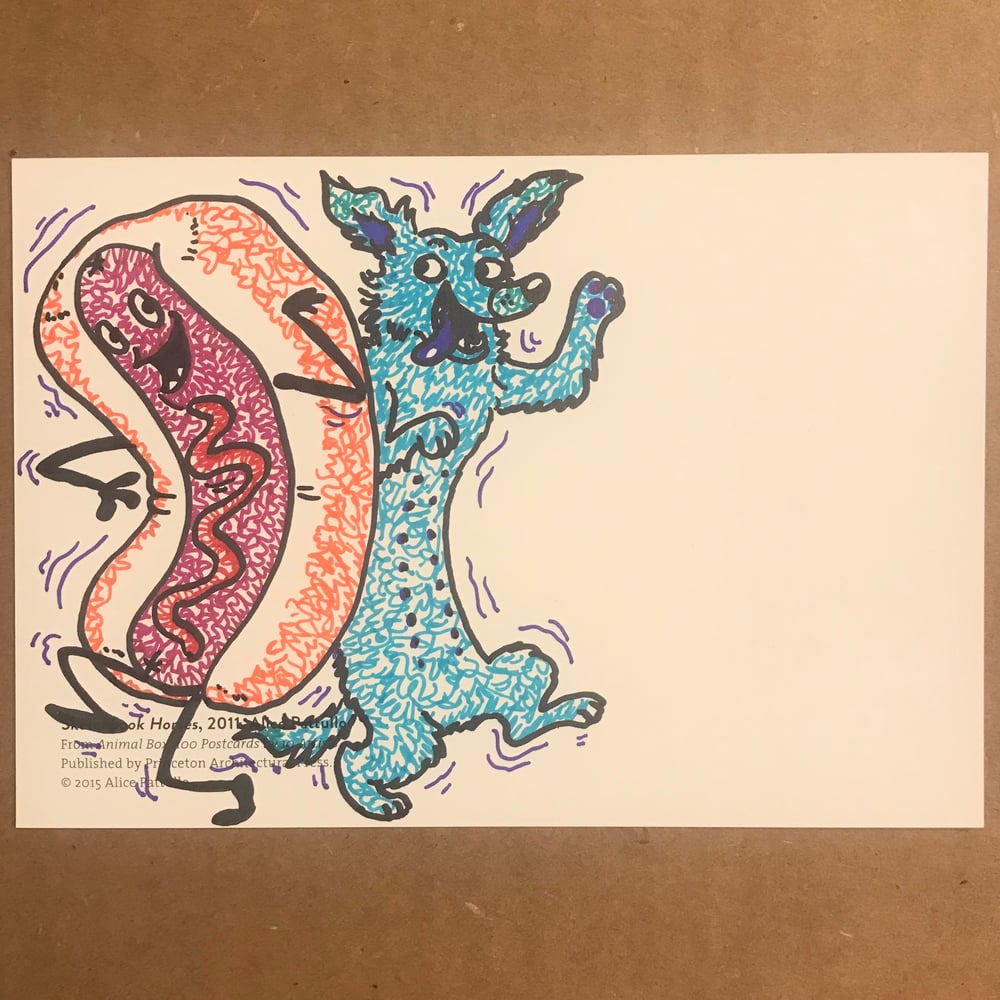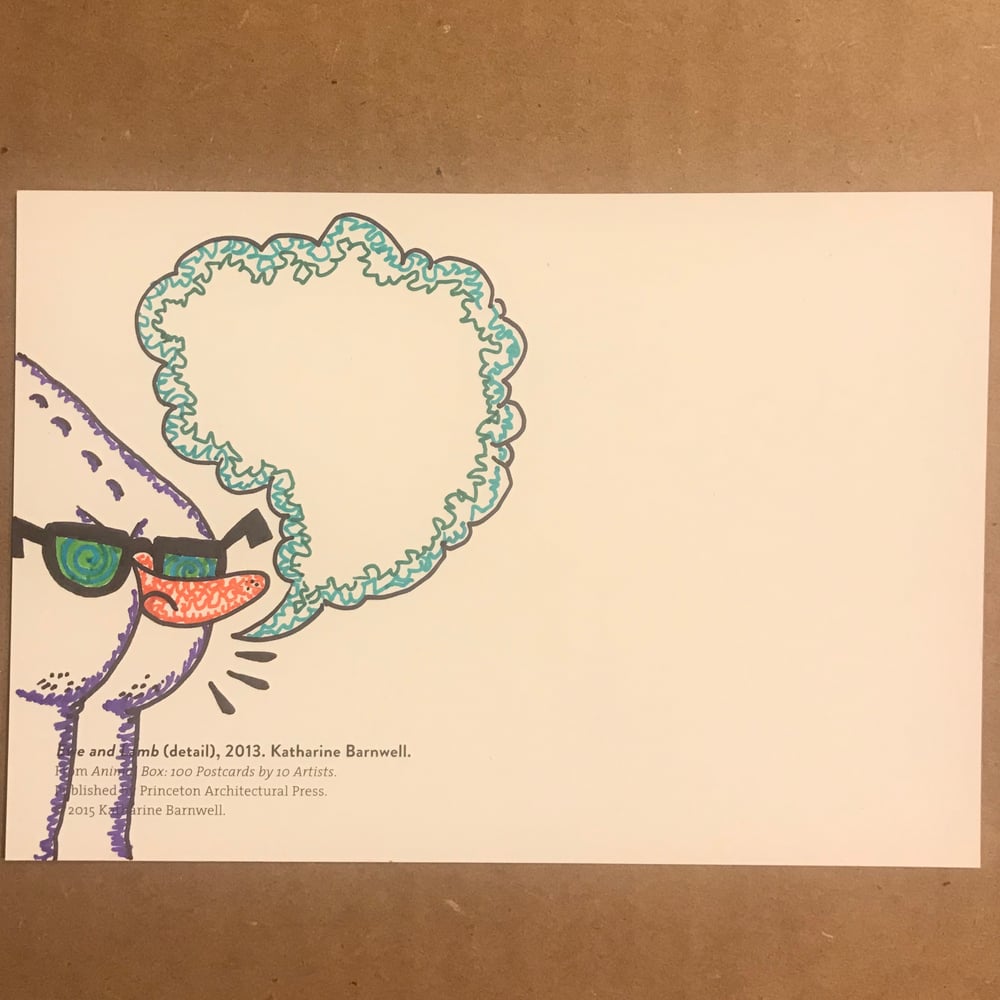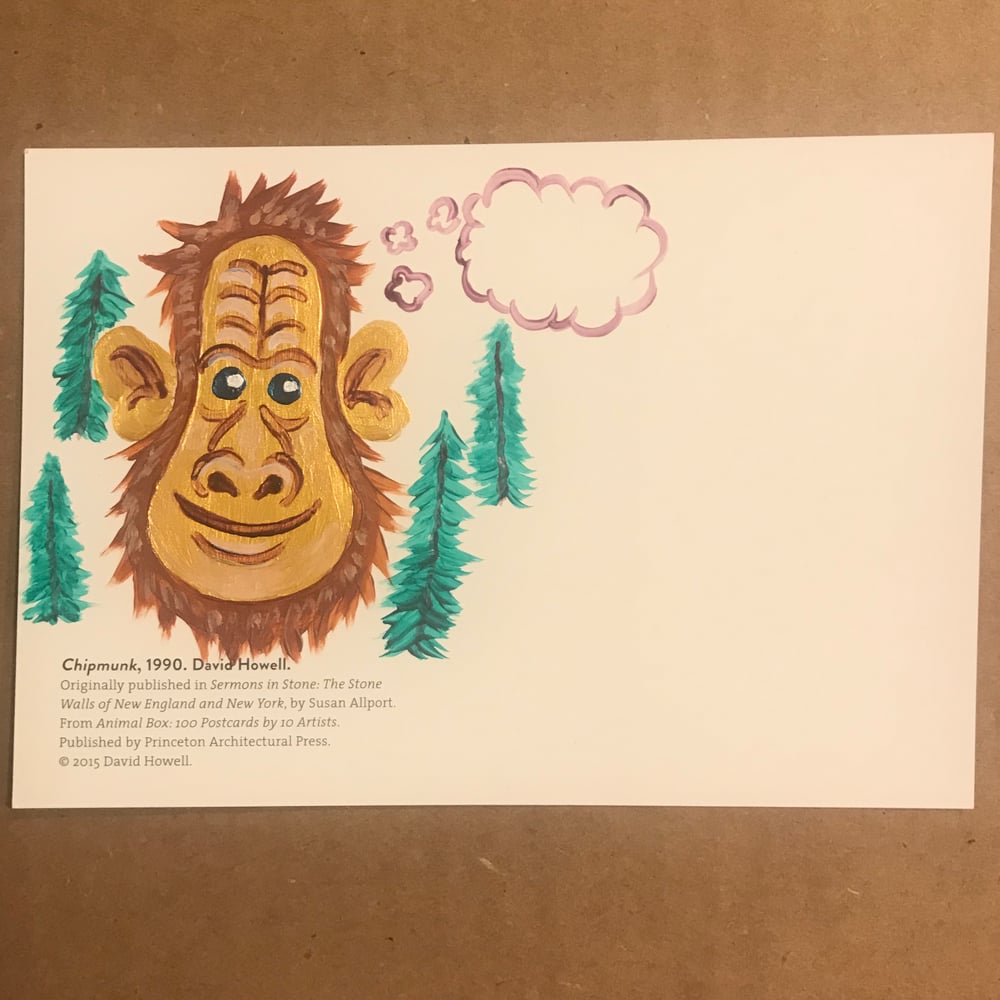 We take postcards and draw original illustrations in the message area. If you purchase one, we'll address it, stamp it, and mail it to you or anyone you choose!
Each drawing is unique and one-of-a-kind—what you see is what you get, and this listing will be continuously updated to show what's available.
The front of the postcards will vary, we buy bulk lots and use designs we think are interesting.
Drawings with speech bubble elements can have a message added! Use the "notes" section in checkout or email or text us to tell us what you'd like the text to say.